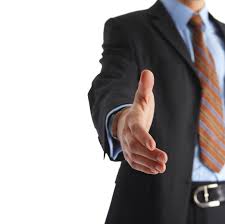 In my earlier professional career I've worked with sales in different aspects for about 9 years, but my main interest and hobby has always been IT. Just to give you a hint; I built my first computer from parts when I was 11 years young old, and now I build servers to companies, help ownCloud and Nextcloud grow, and run this site just to pick a few examples. Today I work as an IT-consultant at a Swedish company.
Since 2013 I have hosted my own server were I host Nextcloud, techandme.se, plus some other domains and VPS'es. I've also been very involved in ownCloud/Nextcloud and contributed a lot, one of my biggest contributions is that I provide the ownCloud VM's through Tech and Me, and latley Tech and Me is the official provider of the Nextcloud VM. I've also helped many people around the world with setting up their servers. Tech and Me has around 1800 unique visitors on a regular day and the numbers keep getting larger day by day.
You should consider hiring me if you want a person that's dedicated, target-oriented and eager to always improve. I think that a combination of my outgoing sales-skills, and with my interest for technology, makes me very comprehensive. Good customer relationships, together with the ability to help customers solve their technical issues is a very suitable combination in most businesses.  Maybe in yours as well?
Right now I'm employed full time, but I'm always open to do freelance work.
Take a look at my CV, you'll find the links below.
The files are password protected. Please ask me for the password, and I will send it to you.
Good to know
Dimowo
In April 2014 I had the opportunity to attend to a project they had in school which meant that I went to Germany for 1 month and worked at an IT company there. My main project was to adjust their marketing so that it suited the Swedish market. I did the translation from German to both English and Swedish. I also helped out with small design changes. Sadly, Dimowo decided not to continue exploiting the Swedish market.
ownCloud SMS
I did the translation of the mobile application in march 2015.
A small fix for the ownCloud Core. I have also contributed to many of the other ownCloud repositories.
I'm one of the providers of ownCloud VM images. It's downloaded 100-200 times per day (2016-10-12).

I'm one of the maintainers of the ownCloud community VM and built it together with Jürgen Weigert and others on GitHub.
I provided the nightly builds for the ownCloud Mail app.
I built the server for Power Sales Sweden AB that hosts 30 ownCloud users, 1 CRM system, 1 script to fetch numbers, and 8 other domains + subdomains. The job included building the server from parts, and configure everything from scratch. Today I'm their server admin, and I also help them with their other IT related issues.
I configured the ownCloud server for JVAB with a secure Ubuntu Server 14.04, SSH, Apache, and MySQL install. They have 60 users on their ownCloud server.
I built the server and configured it from scratch for Klas Pettersson, a private person in Stockholm that wanted his own ownCloud server. Lately he also wanted to host a site for the tenant organization where he is president. I built built the site and moved the domain to his server.
Tech and Me is the official provider of the Nextcloud VM since June 2016. The VM is based on scripts written by me.
I have the MTA certificate and I also have diplomas from around 30 smaller courses managing Windows and Linux servers.
Tech and Me have several hosting customers.
I have some knowledge in Veeam.
Rekomendationer
Swedish recommendations