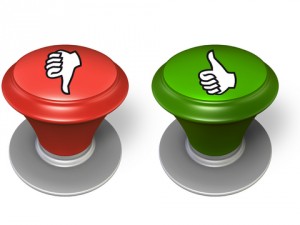 Getting feedback from you guys are very appreciated. Please continue to give us criticism or positive feedback on the work we've done. Suggestions of improvements help other users, and ourselves, to make this site even better.
"It really couldn't have been easier to set up. I just created a new VM on my VMWare box using the HD image, booted, changed the passwords, set the router to NAT the traffic in, and that was it. Fully functional Owncloud install!"
– Gary Williams, U.S.A
"Perfect! It runs Ubuntu, which I feel more comfortable with and it also has a proper Owncloud install with MySQL and SSL."
– William Garrido, U.S.A
"Although I am not familiar with Linux it allowed me to set-up the system, and "my" ownCloud is working great. Thank you for you work and sharing it with the community".
–

Stefan Sieber, Germany

"Thank you for you work and effort you did with your ownCloud VM! I'm new to the Linux world and this helps a lot."
– Nicolai Neumann, Germany
"Thank you for such a wonderful VMware ready ownCloud server. Everything is perfect and working properly."
–

Dave David, Phillipines

"I want to thank you for providing the Pre-configured OwnCloud image with instructions. The setup following your guidance was relatively simple, even for me with scant knowledge of Linux. I went through 3 attempts before I stumbled on your site and I have to say I was impressed! You made it so easy."
– 

Rob van den Hoorn, Australia

"Daniel – Thanks for putting together the ownCloud appliance with SSL built in! I have successfully loaded it into ESXi using the standalone VMware converter and it is running now. All in all, you have saved me a ton of work with this appliance and it is really appreciated – great job!"
– Brantz Myers, Canada
This is a great WordPress VM! Everything is working straight out-of-the-box :)
–

Mark Jenkins, Ireland

I want to first start off by thanking you for the postings on ownCloud. You have been very helpful to me. I know it must have taken sometime to create and post your articles, your information has been very valuable to me and I do appreciate it.
–

Daniel Riek, U.S.A

I appreciate the awesome guide to set up the VM of ownCloud. Thanks for your time and effort on helping myself and others learn!
–

John Thach, Mexico

I'm an advanced user (former ICT engineer). Yesterday I found out about your site. And the pre-configured ownCloud VM. Great!!! Your manual is very accurate. And works fine for me. Thanks!!!
– Peter van Engeldorp, Netherlands
I installed your ownCloud package as a VM on a qnap , and this package was more than useful! Great work.


Luc, Luxenburg

I just want to thank you for the excellent work you did with the ownCloud virtual machine. You saved me many hours of work.
Patrik Holmberg, System consultant, Sweden

Thanks for the excellent tutorials. I followed everything on your installation of owncloud on VMWare Player 6 and everything is working great for 2 weeks already and no problem.
G22Gen4
Thanks for the lovely VM. Really appreciate all the handwork you have done to make this VM the best possible.


Vishant

Wanted to say a huge thank you for this, the VM has save me so much time and headache, the VM runs like a dream. Thank you and keep up the good work
Andrew Milici
Tested your vmimage of owncloud on Virtualbox on my home computer and it worked perfectly.  Appreciate the work you have done in setting up this all in one package.
Phil Inman
I discovered your articles at Tech and Me today.  Wow, you've done some really great work.  Thank you for sharing it.  Very helpful stuff!  You win today.


Ryan Gray

I just downloaded your newest OC 8.2.1 on VMware after deciding to stop managing my own VMware build. I like what you have done it's very well thought out.


Don

Thanks a lot for your website very well done!


Ludovic Vincent

I've configured ownCloud by hand on CentOS and was super happy when I found your pre-configured VM. This is a real asset to the ownCloud community! People like you are a tremendous help to the ownCloud community because installing it from scratch is a big task for those who are not tech savvy.   I've installed it by scratch a couple times, but I'll take a a pre-configured VM time and time again.  Thanks for your work on this.
Really appreciate it. I had played with OC long ago with the Windows version and just couldn't get it to work. I was going to google around to follow the Linux method (long experienced user with Windows but find Linux confusing and 'scary'!! LOL). Found your page, and voila was up and running in no time! Migrated all my Dropbox stuff over and just don't see why would go back. Brilliant job. Keep up the good work. Cheers from England!


Asif Anwar

I would like to thank you for this fantastic Owncloud VM´s. Very easy to install and a lot of features. Hope to see more VM´s from Tech and me :-) Thank you for your fantastic job.


Richard

My QNAP have Virtualization Station inside: https://www.qnap.com/event/station/en/virtualization.php I have just converted your VM in QNAP (zero problem). I have installed with your script the new version 9 and all worked fine. Nice job, zero problem, fast installation. I'm happy.


Genky

I just discovered your awesome VM and have been setting up OC 8.2 for the past few days. I decided to try OC 9 and just setup a fresh VM to do so. Everything looks great, and I certainly see a speed increase with PHP 7.

Found your site about a month ago and first I just want to say that the work you've been doing with Owncloud and WordPress is amazing. I've been watching some of the pull requests for WordPress over the last week or two and think your readers/visitors will be really happy with them.


Andrew

Thank you so much. Your ownCloud VM is great. The whole idea, virtualizing helpful programs is absolutely great.


Nikolay

A very big gold star to you for fixing the Lets Encrypt script! It was very smooth to just run it and then everything just worked afterwards!
Another big gold star for all the guides on your site. I have been using them to extend the space on my server and also set maximum upload for files in the web interface.
What you do is greatly appreciated by me because I'm not that good with Linux and stick mostly to Windows, thank you!
Oskar Lagerqvist, Sweden.

I really enjoy your preconfigured VM for ownCloud. Keep up the good work!


Matthew Day

I did a installation of your ownCloud with VMware Player in Windows 10. Everything worked perfectly to install, and it works right out of the box – impressive!


Ola

Your Nextcloud VM is amazing, installs without any problems and runs very smooth.


Mario

I appreciate the work you do.  You are making my life a lot easier!  And the price you charge is more than fair.


Jeff

Hi, Daniel. Thanks for the WordPress appliance. It looks much better to me than Bitnami.


Meysam

Great job on the Nextcloud VM. I finally ditched ownCloud in favor of Nextcloud and this VM made that so much easier. Full https with green lock awesomeness… Fantastic!


Matthijs

I really wanted to let you know that I totally love what you guys over at techandme.se are doing. Thank you for the great work and effort you are giving to the community!


Thomas Scherbel

Nextcloud should be thanking you guys. Nextcloud isn't easy for novice users i'd imagine, and some of the apps are definitely not easy to get working just right sometimes but you made it so easy!


Flyoffthehandle

Thank you for the best image, I installed my own Nextcloud before but with your image it's perfect from start.


Jamie

Thanks for taking the time to make sure everything was working right. That's why your products are quality products.


Kyle Philips

Thanks for making the installation scripts for Nextcloud and Collabora – I had spent several days trying to set everything up manually, but with your scripts I was able to get everything working in 2 hours. Great work, and thanks for sharing it!
William


Also would like to say I have used the Nextcloud VM you have provided and works wonderful.

Currently use it on a headless VirtualBox server. Just need to tweak the Notification timing but that's the only thing I have as far as questions and feedback.

Alberto

Hello, my name is James Eib and I would like to introduce myself after reading some of your blogs on your website.  I recently migrated to Nextcloud with the help of your website. I used the script to troubleshoot errors and complete the migration successfully.  I just wanted to say nice work and that I very much enjoy the site! Kudos to your scripts as well. I was impressed with the built in Let's Encrypt SSL configuration. I think your scripts are awesome and they inspire me to write better code of my own.  Better yet, they help me learn new methods and commands I hadn't thought of using in certain instances.


James Eib

(No real prior Ubuntu experience.) I managed to get this running,I was very impressed. I got started with this project because I want to leave google behind forever. Took me a few times to get it started, but once set up it exceeded my expectations. I'm currently re-installing so I can have larger storage. This guide has been invaluable. Thanks to everyone who put their time into this.
Damien Wilson
Really the best NC installation experience I ever had. And not only NC is setup very good, the OS (Ubuntu 16.04 LTS) is as well and there is not much to do and change for you. You even get free SSL Certs with automatic renewal every three months.
It's awesome!
Scmu
This is to express thanks for this NC installation experience. Not only NC setup was very good, the OS (Ubuntu 16.04 LTS) was installed as well in a very helpful way. That was a very professional experience and support. It's awesome!


Raul

So after updating to 14.0 (yay!) all apps were gone, including my
password manager. Luckily the wonderful update script does a backup before
updating!!!
Stefan
I'm using the Nextcloud VM (formerly OC) since several years for me and my family. As such I benefit a lot from Daniel's engagement to develop and maintain the Nextcloud VM. With this donation, I want to value Daniel's substantial work and say THANKS!


Stefan Sieber

Just watch your YouTube talk (FOSS) from April which was excellent. Like you I struggled with OwnCloud years ago from v4!!! I then moved to Nextcloud on a pi (nextcloudpi) which was excellent although sometimes reliable then about 6 months ago I found your VM which I have installed on my QNAP NAS with Virtualization Station and it has never ever let me down, not once!! I use it all day everyday. I have the free 40gig version but I do intend to make a donation for sure now that I can trust it.


Derek Jones

Hi, first off amazing work on the @Nextclouders VM; works flawlessly, and I'll definitely pay for a larger VM at a later date. Again, one of the BEST pre-made VM's I've ever installed.


Anonymous

What an awesome product the Nextcloud VM is!


Ian Sneyd

I purchased the Nextcloud VM from your website and deployed this weekend. It was absolutely brilliant. The UX you achieved through scripting was amazing!


Paul Lucket

I made a test run with your 40GB Nextcloud VM on my Ubuntu 20.04 with Virtualbox – I am absolutely impressed by your skills!!! It takes serious knowledge to build these kinds of scripts that are working perfectly.
These are excellent options for anybody who does not so safe on Linux to put a Nextcloud VM in place "all inclusive". This is really amazing.


Sales representative at Nextcloud

I have spent weeks on Youtube videos that all seem to miss bits so you never get Nextcloud working. Although I am not familiar with Linux it allowed me to set-up the VM, and "my" NextCloud is working great. Thank you for you work and sharing it with the community.


Wayne Thompson
Do you want to send us some feedback?
Please send us an email.