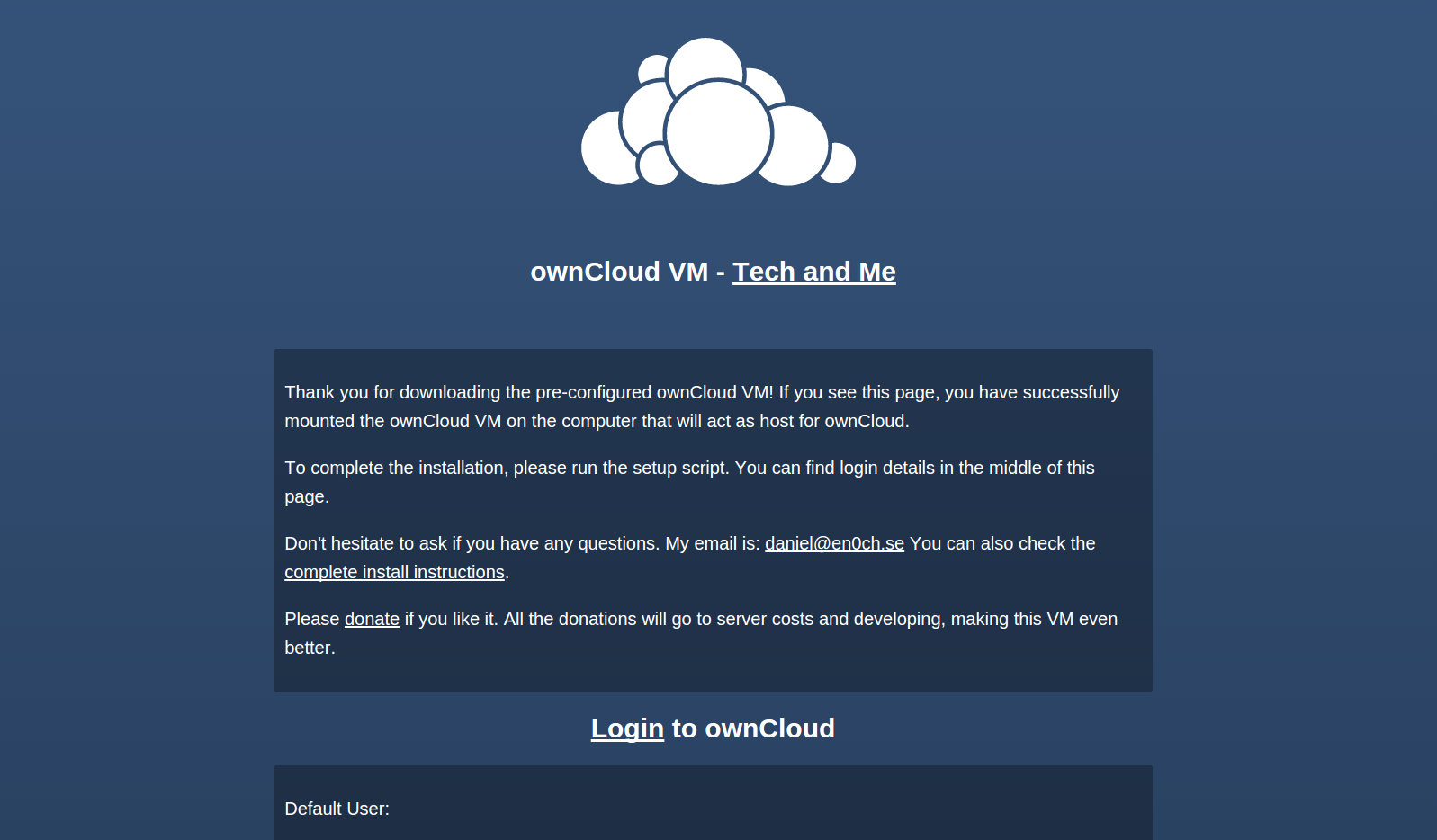 Back in 2014 we noticed the need for an easy way to install ownCloud without having any technical skills. That's why we made this .vmdk (Virtual Machine) and distributed it in the ownCloud community so that more people could get their data secured. With this appliance and the clients provided on ownClouds website you will get a fully functional cloud, hosted on your own server, or regular computer. Nowadays we recommend Nextcloud which is a fork from ownCloud and in our opinion better and more developed than ownCloud.
Control your own data
#DropDropbox and control your own data instead! To make this as simple as possible, we made a pre-configured machine that you just mount and boot up – ready to use directly after it's downloaded, everything is pre-configured. We've got very positive feedback from several users around the world since we published it for the first time. We think it feels good to be able to help others with the same things we struggled with in the past – installation when we wanted to try ownCloud for the first time.
Production server
Last updated: 2017-12-08. Version 10.0.4 (updates automatically on first run)
A complete list of configuration can be found here.
Please note that 10.0.4 is our last release.
---
Instructions
Extract the RAR package "ownCloud_www.techandme.se.rar"
Mount the .vmdk in
– VMware (PC & Linux users)
– VirtualBox (Mac users)
– Hyper-V (Windows users)
Login and become root in Ubuntu Server.

[sudo] password for ocadmin: owncloud

Run the script to do the final setup.
Enjoy your ownCloud installation!
Please report issues here.
---