Do you run a blog, website, or do you host something else on your server or hosting provider? Then you I'm sure you have experienced downtime – maybe even without knowing? But ask yourself, how important are your business to you? Can you afford a certain amount of downtime? Do you have customers that depends on the service that you provide? Even if the answer is yes to just one of those question you should really look into monitoring your site or service.
We found StatusCake
We previously used Pingdom, which also is a great service and as far as we know – the pioneers in uptime/downtime monitoring. But the account gets locked down if you don't pay after your 30-day trial, and as we don't need all the extra, we started to look into if there were any other providers existing – that's when we found StatusCake.
StatusCake provides several different subscription plans, and one of them are totally free, and still provides all the needed tools for monitoring your site. Of course you could add extra services that makes it even better, but we are very satisfied with the free plan. Once you signed up you will get access to a very neat UI were you can test several sites for i.e. uptime/downtime, DNS, PUSH, and TCP and so on.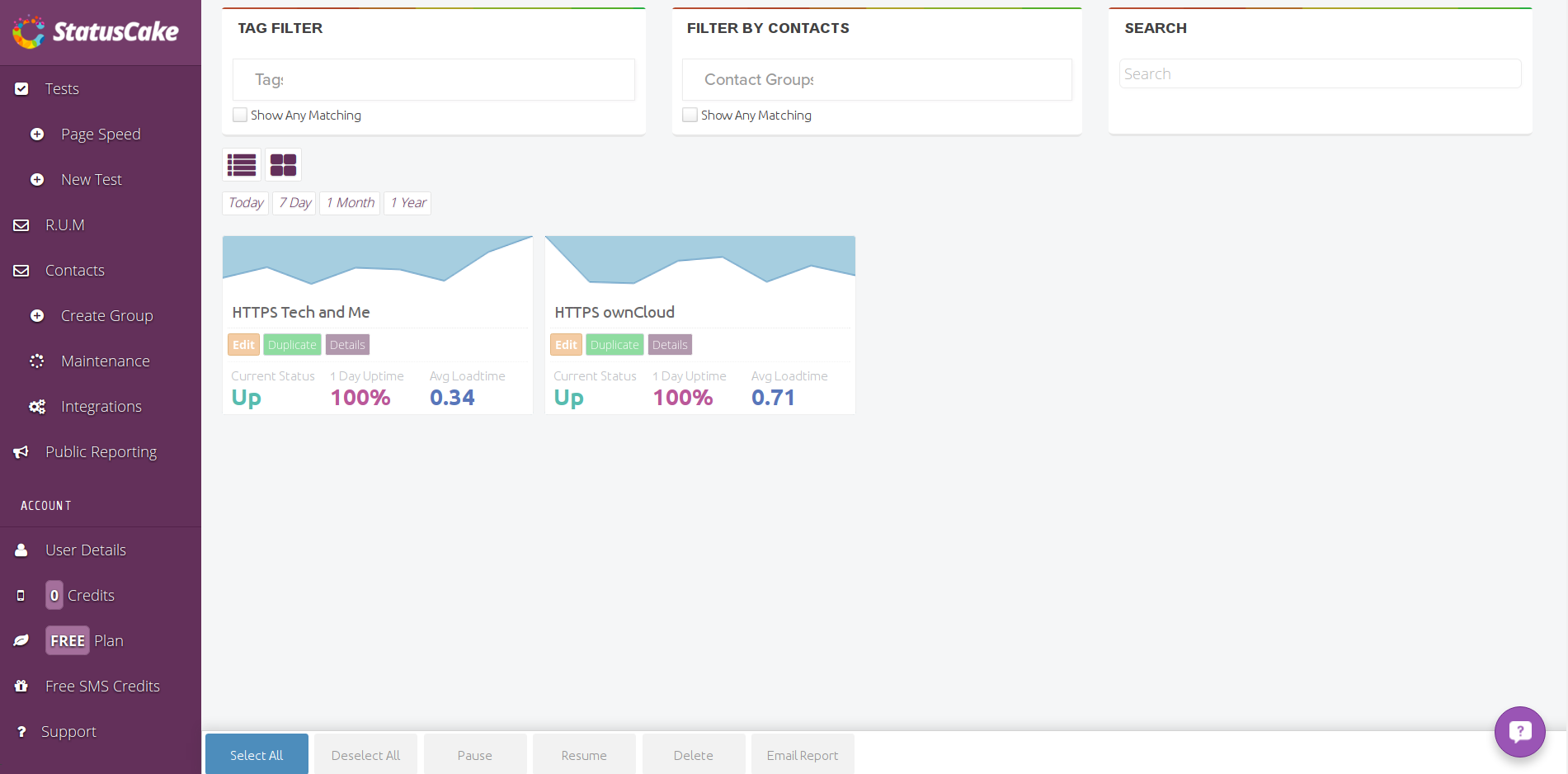 It's very easy to sign up, and in just about 5 minutes you will have your site or service checked with your preferences. Another neat thing about it is that your users can see your uptime as well, so that you can brag about how good uptime you have. ;) Just look in our footer for an example. So come on, get StatusCake and keep your customers satisfied, and yourself sure about when your site is down or not.
---