You may have been wondering what's been going on lately? We haven't been that active, and that's because we are planning the merge to a brand new server. As we are growing and are planning to offer even more services we need a new server that can handle the load. Also, the number of visitors are growing day by day, a big thank you to everyone for that. We couldn't imagine that Tech and Me would grow in such a rapid phase, and we are very happy that it does.
2018-10-06: This is not our current server.
Looking for a new system

The server we use today is relatively small and not built for the task really. When Daniel first published Tech and Me, the main concern was just to have a "platform" to provide the VM's from. That's still the main purpose of Tech and Me, but since turn of the year 2016 we moved it to a sub-domain and are offering more services than before. All is fine, but we quickly noticed that the current system wasn't enough – especially if we wanted to add more data. The hardware we use in the server today is maxed out and not upgradeable anymore, and lately we have been thinking back and forth on how we should move forward. As the whole server part on the host machine is virtualized in VMware Wokstation today we wanted something similar. We started looking at solutions where you could host VM's on bare metal without an OS to power it all. That's when we found Proxmox, a very promising KVM hypervisor that are open-source and very customizable. We looked into it some more and decided to go for that solution, running Proxmox on bare metal and host all our VMs behind a Pfsense in a DMZ. We looked around on Ebay for server parts and decided to go for a dual Intel Xeon E5-2670 CPU with 64 GB ECC RAM (to begin with) hosted on a ASUS Z9PE-D16/2L motherboard.
VMware Vsphere ESXi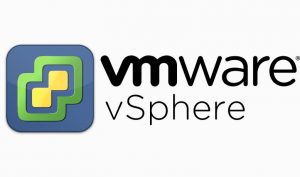 Meanwhile we waited to get all the parts from Ebay Daniel got a new job. The new job is in a company where they offer whole-solutions for companies that doesn't want to administrate their IT-operations themselves. This means that Daniel will work with i.e. VMware in a much larger scale – professionally. Because of that he figured; why not run VMware bare metal on Tech and Me's server as well? We started looking at which solutions that VMware could offer and found VMware Vsphere. We found it to be very competent and as one of the world's largest companies in virtualization VMware know what they are doing. Also, moving from VMware to Proxmox would demand that we converted all our VM's, but if we on the other hand decided to go for Vsphere we didn't need to do that. So, said and done, we finally decided to go for Vsphere.
Network

The network setup we run today would be far from secure enough. So in other words – building a new server also meant setting up an new network. The new network will have a lot of new functions and security measures + a fail-over WAN if the main WAN should go down. It will be set up in a DMZ with Pfsense or OPNsense (haven't decided which one is the best yet, feel free to give us some advice in the comments below) and very narrowed down to only be able to do what it needs to do to avoid security holes.
Downtime
All the parts has not arrived yet, and when they do we will run some tests. We already run some tests a few weeks back, that's why the site has been down from time to time. Sorry for that. We haven't decided if we are going to put the Tech and Me in maintenance mode while we move all the domains or if we simply just are going to move the site to another server while we setup the new one. Whatever we decide there will be some downtime. We hope that you understand and have patience. When all this is done there will not be anymore downtime, the whole system will be redundant and upgradeable, so it's worth the while. Anyway, this is what you can expect in the coming weeks. Of course we'll keep updating the VM's as usual, and more stuff are coming soon so keep coming back, and subscribe to get the latest news, and feel free to drop a comment here below.
---